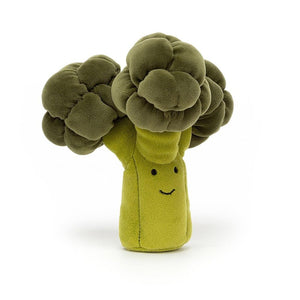 Greens are good for you - this one brightens our day with a smile! Vivacious Vegetable Broccoli is a funky floret of bobbly fun! With stretchy-soft fur in lime and moss green, this squashy broccoli is soothing and snuggly.
Great gift for any child.   
Stuffed bears are overrated...why not a cute broccoli head?!
Suitable from birth.
7" x 6"

Hand wash only; do not tumble dry, dry clean or iron. Not recommended to clean in a washing machine.