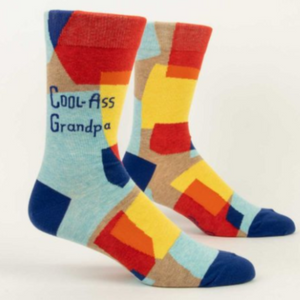 Do you let the grandkids stay up late?  Eat ice cream for breakfast?  Slip them a twenty when their parents aren't looking? Every Grandpa is a bit "cool-ass" in their own special way.  Why not celebrate your cool ass-ness with your own special pair of socks? They are pretty cool!

Men's shoe size 7-12.
Material: 62% combed cotton;  35% nylon; 3% spandex.