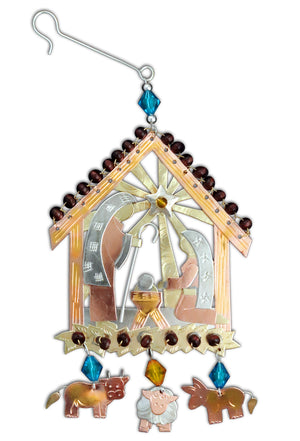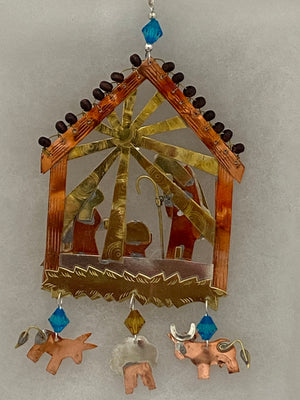 Fair Trade - Hand-crafted by workers earning a living wage in Chiang Mai, Thailand,
Crafted from plated nickel, copper, and brass (no lead or harmful substances)
Pilgrim Ornaments vary in size ranging from about 3 1/2″ wide by 4 - 6″ long. Thickness may vary depending on the individual piece. Hooks are included on the ornaments.
Pieces are designed to be as safe as possible with a minimum of sharp corners and edges. Not a toy intended for small children.