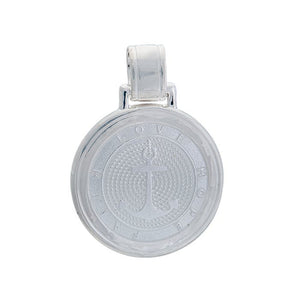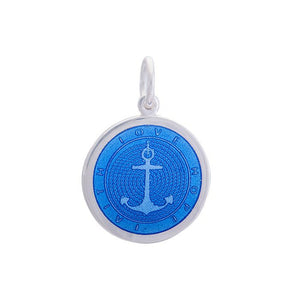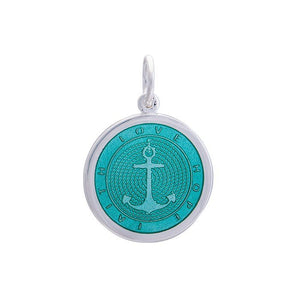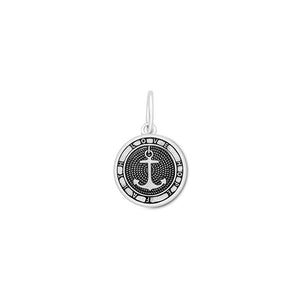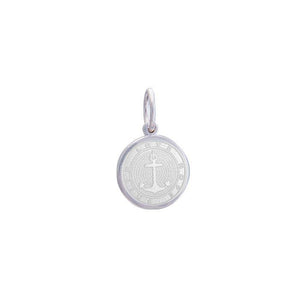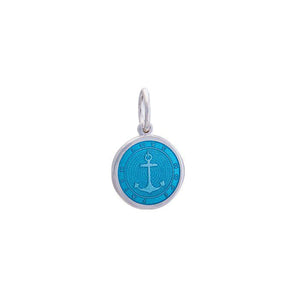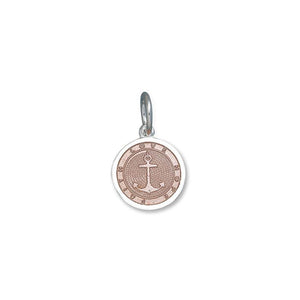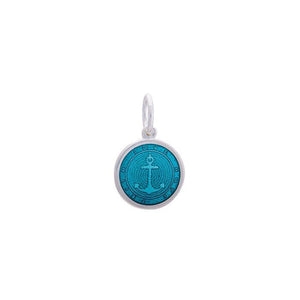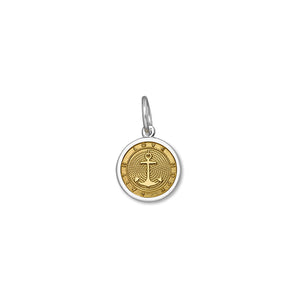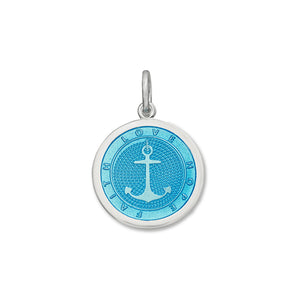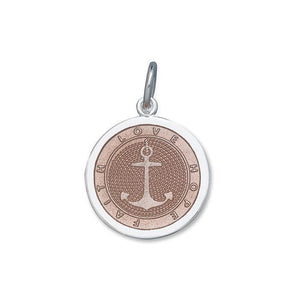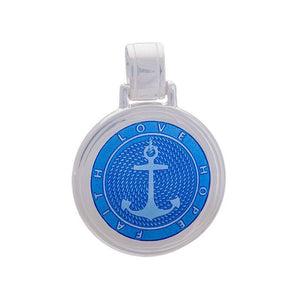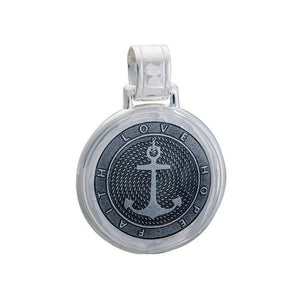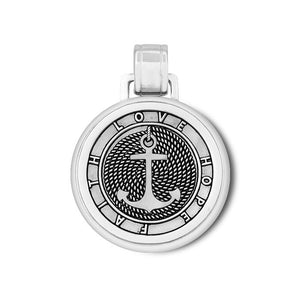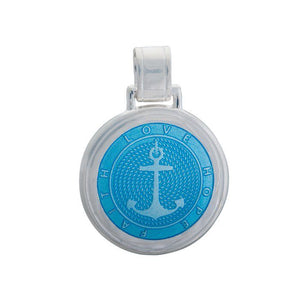 On the back, "Don't give up the ship." Life's roughest storms prove the strength of our anchors. Let this anchor keep you firmly in place. Sterling silver with glass enamel inlay.
Care
Enamel is glass, so everyday dirts, oils and/or fingerprints can be easily wiped off with a polishing cloth or a gentle cotton cloth with soap and water. Store your jewelry in a place where it will not be touching other jewelry to avoid having your pieces scratched or damaged.
Size
Mini is a little over 1/2"
Small is a little over 3/4"
Medium is a little over 1"
Large is a little over 1 1/2"