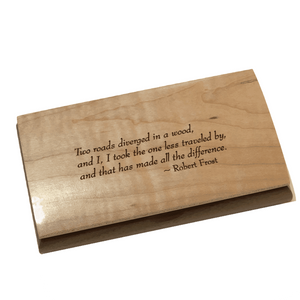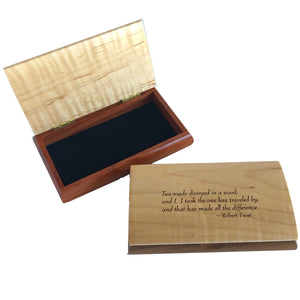 Makes a great gift for that special High School or College graduate.  Perfect box to hold a special note, gift cards, or every teenager's favorite...good old cash!
This beautiful wooden possibilities box  (5.5" L x 3" W x 1.25" H) comes engraved with the sentiment "Two roads diverged in a wood, and I, I took the one less traveled by, and that has made all the difference. - Robert Frost". 
Crafted by Mikutowski Woodworking in the USA.