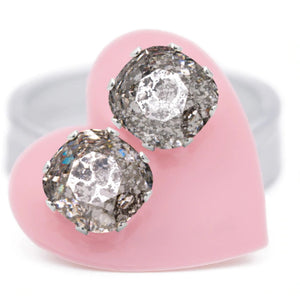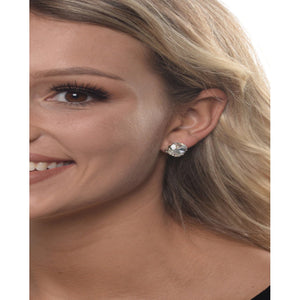 If you've ever found yourself wondering if your Blings could be Bling-ier, we've got some BIG news for you: Mega. Cushion. Blings. When water meets oil with silver fabulousness!!!  These edgy  megacushion Blings are a must for your Bling collection!!!
.925 sterling silver setting and post

12mm diameter Swarovski® crystal

Manufactured and hand-set in our Rhode Island Studio

Nickel Free

Arrives packaged on a Pink Heart in a Silver tin!
* Please note that due to the specialty coating and variations in the Swarovski® crystal the colors maybe slightly different.