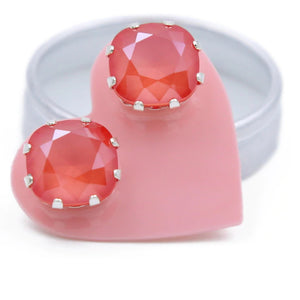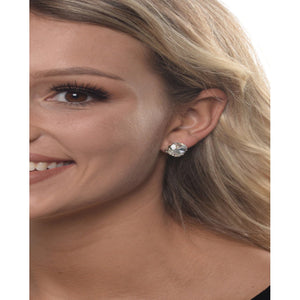 If you've ever found yourself wondering if your Blings could be Bling-ier, we've got some BIG news for you: Mega. Cushion. Blings.  Stay on Trend with Creamsicle, the Pantone Color Of The Year! Vibrant, yet mellow this gorgeous coral Bling embraces us with warmth and nourishment! 
.925 sterling silver setting and post

12mm diameter Swarovski® crystal

Manufactured and hand-set in our Rhode Island Studio

Nickel Free

Arrives packaged on a Pink Heart in a 

Silver tin!
* Please note that due to the specialty coating and variations in the Swarovski® crystal the colors maybe slightly different.