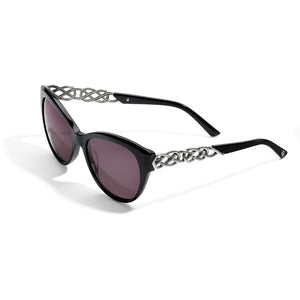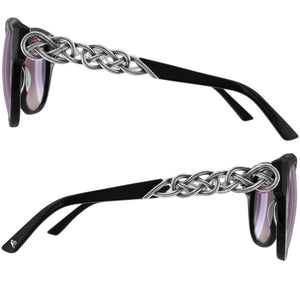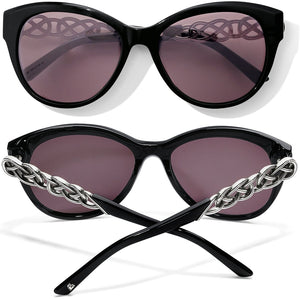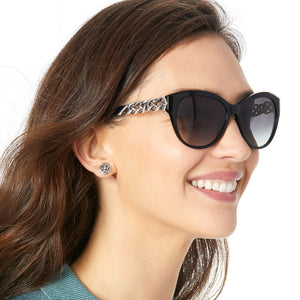 With our sophisticated Interlok motif at your temples, you'll see everything more stylishly! Lenses are rated with 100% UVA/UVB protection.
Style: #A12953
Color: Silver-Black
100% UVA/UVB Protection: Yes
Optical Ready: Yes
Material Accents: Silver Plated
Sunglass Shape: Cat Eye
Suggested Retail Price: $125.00
CARE
To clean the lenses use an optical microfiber cloth to remove any build-up.
To keep your glasses in the best condition possible store them away in a protective case when not wearing.
Also during those hot summer months try not to store your glasses in the car.