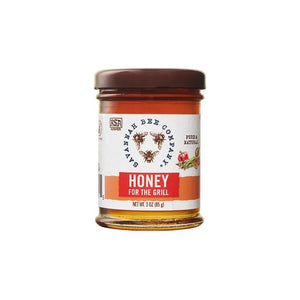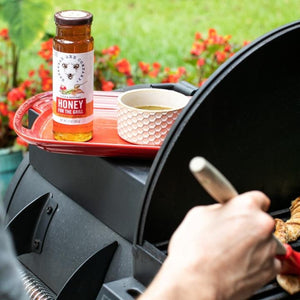 Honey for the Grill is specially selected and blended to be robust enough to hold up on the grill. The aroma from your backyard barbecue will amaze you … and your neighbors. Start a glaze with the honey, dijon mustard and olive oil mixed at a ratio of your preference (start out with equal honey and mustard and about 3 times as much olive oil). Then you can spice or add the acidity of lemon and/or vinegar to match this glaze to the meat or vegetables of your choice.
TASTING NOTES: Rich, smokey, maple-caramel flavor.
REGION:  Georgia and South Carolina Low Country
PAIRINGS: Best for grilling for meat, poultry, and seafood marinades or sauces. Pairs beautifully with vegetable kabobs or wild salmon.
Gluten Free and Kosher