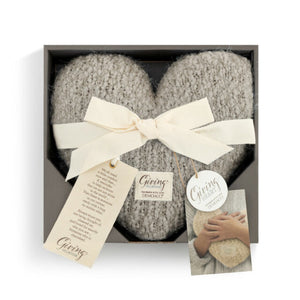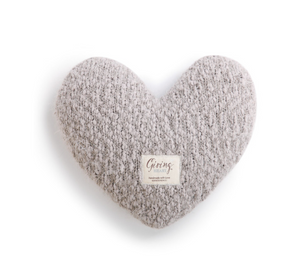 The most caring gift you can give is your heart and a hug. This Giving Heart pillow is the perfect way to give from your heart, and let someone know you care. The weight of the pillow even replicates the feeling of a real hug! The Taupe colored Giving Heart pillow features incredibly soft knitted yarn and stress-relieving weight for the most comforting hug!
"We all need a little comfort now and then... A reminder to help us know that we are not alone in the world...That there is someone in our corner, ready with a hug, no matter what.  Always know you are being thought of, cheered on, and loved for exactly who you are - Someone who is cherished. 
Polyester, Nylon, Acrylic, Cotton & Plastic Filling.
Measures 11 inches W x 2 inches D x 10 inches L