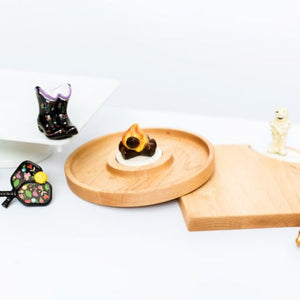 These are sure to be hot hot hot!!!
A sizzling sensation in the palm of your hand!
this new bonfire mini brings the warmth and charm of a crackling fire to any gathering, igniting unforgettable moments and leaving a trail of delight in its wake!
Compatible with all Nora Fleming Serving Pieces.

Minis Average 2-3".
hand painted 
ceramic
not dishwasher safe