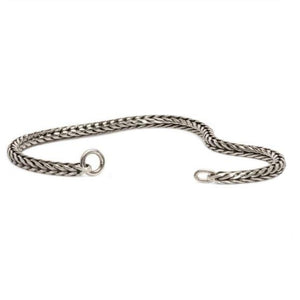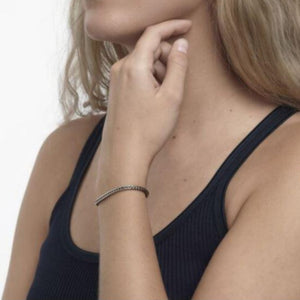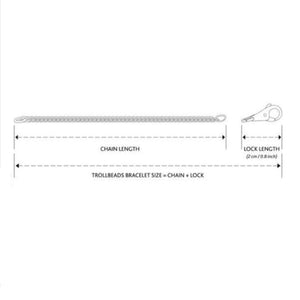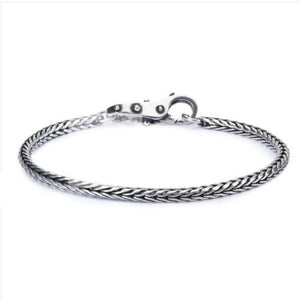 The oxidized Sterling silver bracelet has been masterfully handcrafted into Trollbeads' signature foxtail chain. The Foxtail chain consists of joints that are not soldered together, which makes the chain very flexible.
Locks are sold separately.
Gift Tip: Size 18 cm / 7.1",19 cm / 7.5", 20 cm / 7.9" fits most.
Item No.:

 

Sterling Silver Bracelet

Weight: 5.00 g
Main Material: Silver 925