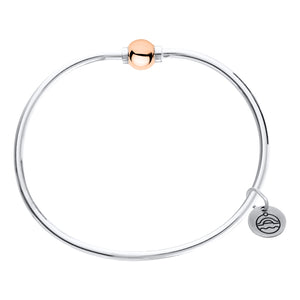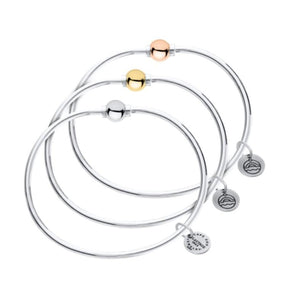 Cape Cod Jewelry by LeStage.
This Cape Cod Bracelet, in Sterling Silver with a Rose Gold Ball ball, has such a classic style and elegance.  Wear it every day or when you are having an evening out.  Goes with everything!!!   
If you see something you like in a size that we do not have in stock, please give our store a call and we will be happy to order one for you.  Our phone number is 508-528-0977.