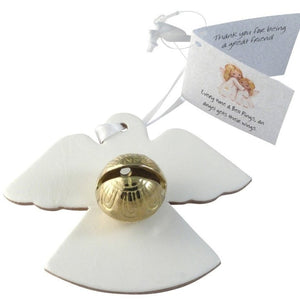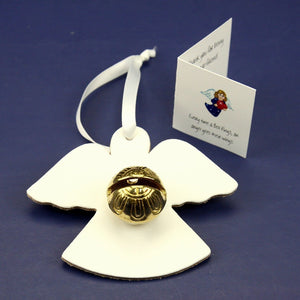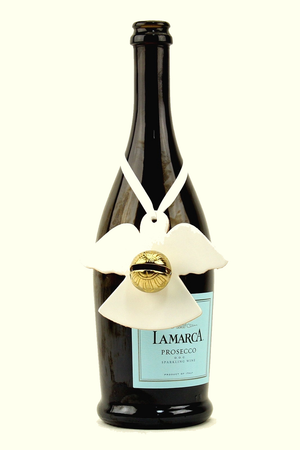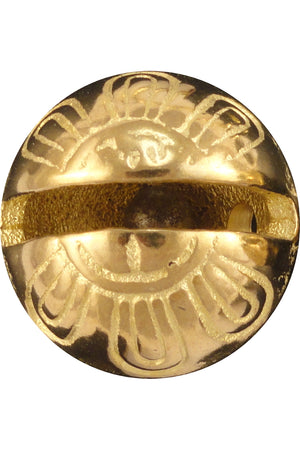 (Set of two) Gift One and Keep One!
Comes with card, "Every time a bell rings an Angel gets it's wings" (outisde), "Thank you for being a friend" (inside)
Angel chimes are perfect for a child's bedroom door to warn you if they woke up during the night. Or decorate your Christmas Tree in remembrance of a loved one who passed. 
Can be used as a topper for a decorated present or hang it on a wine bottle for a beautiful gift.  
Bells may be gold or silver
Dimension: approximately 5" long
Color - White 

Handcrafted in the USA