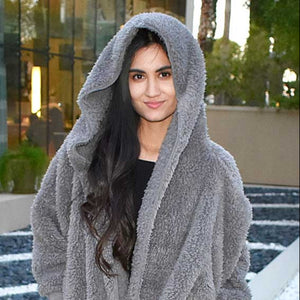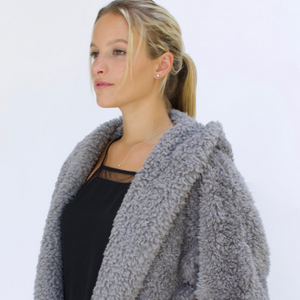 Grey Kitten is 1 of our original 3 classic colors and neck and neck with our other 2 original colors Black Licorice & Fluffy Frappe for being the most popular.
It's right in the middle where business meets casual. The perfect neutral to wear with anything! Dress it up or dress it down you can most definitely wear it on all occasions.
Made from our light & fluffy cotton candy signature fabric. The super soft micro poly is easy to care for.
Machine wash separate, cool temperature, delicate cycle. Remove from washer and shake it up. Let air dry!  Once dry, shake again to fluff or tumble dry NO heat 1 minute.
One size fits most