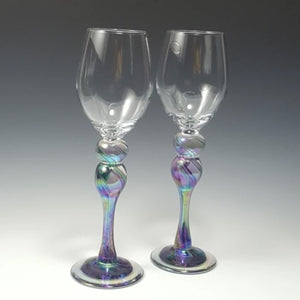 Handmade, colorful, iridescent blown glass stems with clear cups will be the center of attention at any table or gathering.  Very beautiful and artistic.  
Approximately 10 inches tall.
Cool Mix - Swirled purple, green, and blue. 
These handmade glasses are one of a kind.  Each is unique from each other but match perfectly.