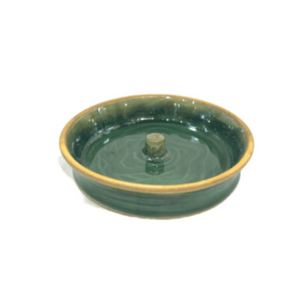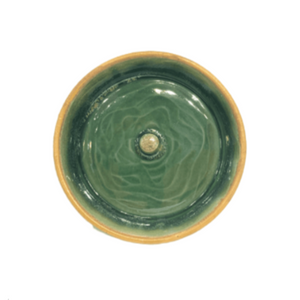 Looking for a unique gift for that someone?  Or looking for a great way to make breakfast in the morning?  This B"egg"ler is just the thing you need. 
This microwave safe ceramic masterpiece makes a perfectly size egg to put on your morning bagel! Perfect gift for bagel fans. 

Instructions: Beat an egg, bit of milk, bacon bits, cheese, and some salt and pepper to taste. Pour into lightly greased dish and microwave on high for a minute.
Also makes brownies!
Stir 2 tablespoons of fudge brownie mix along with one tablespoon of vanilla yogurt till smooth, then microwave on high for a minute.

Dimensions: 5.5" x 5.5" x 1"
Weight: 7.9 oz
Handcrafted In the USA