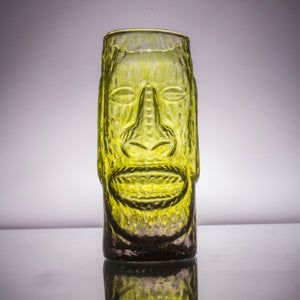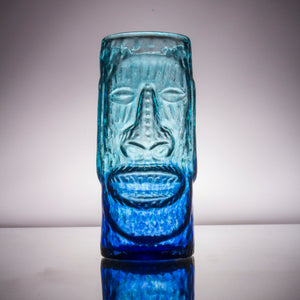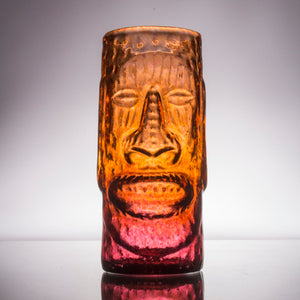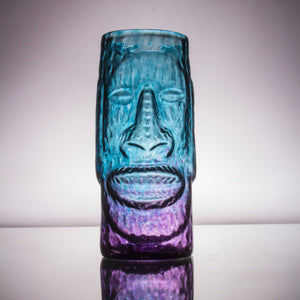 Mold blown custom glass tiki mug handcrafted by Andrew Iannazzi in Cambridge, MA,
USA. Holds 13 fl. oz. and comes in 4 different colors:  Lava Red, Blue Lagoon, Jungle Fog and Eclipse.
Dishwasher safe, but hand washing is recommended and avoid boiling liquids or extreme temperature changes. Other designs include the Head Hunter, O.G. Tiki, and Warrior, all available in several colors.
Please note, there may be slight variations in weight and detail due to the handcrafted nature of these glasses.
Dimension: 6" x 2.5" (15.2cm x 6.4cm)
Capacity: 13 fl. oz.