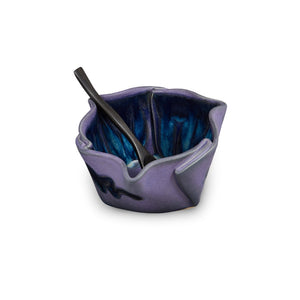 We decided not to tell you what to do with this dish.
It's multi purposed. We'll call it "freedom of choice", except we decide what comes with it, a rosewood spoon.
All of our pottery is oven, dishwasher and microwave proof as well as food and drink safe.
Each dish is handmade and varies slightly from one another. 
Dimensions 5.25 × 5.3 × 2.75 in.