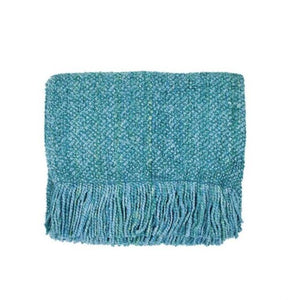 What a fantastic throw to keep on hand for cool nights out by the fire this summer or by the beach when the sun goes down.  Great for cuddling under with a book or some starr gazing!
Dimensions : 40 x 70 inches.
Material: 91% Acrylic/9% Polyester.
Care: Hand wash. Lay flat to dry. Do not wring.
Made in the USA.