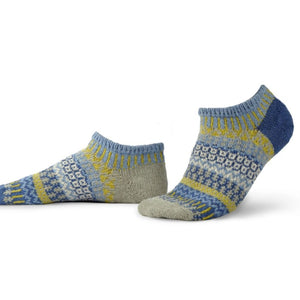 Inspired by the woody, herbaceous plant itself, these Chicory Socks are subtle yet stylish. Peeking just out above your ankle, our Ankle Socks are as close to no-show as they come.
Colors in this sock: slate blue, denim blue, dark gray, light gray, moss green.
62% Recycled Cotton, 22% Recycled Polyester, 15% Nylon, 1% Lycra.
Size:  Women 10-12 and Men 9-11