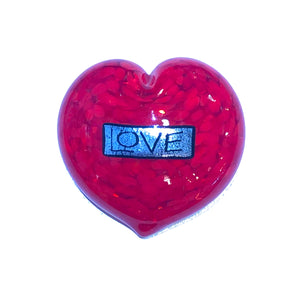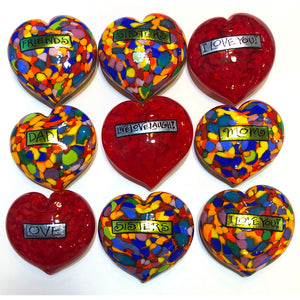 Give that special someone a truly unique gift this year with this beautiful handmade glass heart created by the talented glassblowers at Mad Art Glass studio in San Diego, CA.  
Can be used as a paperweight or just place it on a bureau, desk or anywhere that is special.
Dimensions:  Approx. 4" wide x 3.5 " tall x 1.25" deep.  Sizes, shapes, and colors will vary from picture seeing that these are all individually made by hand.
Color:  Red heart 
Sentiment:  "Love"