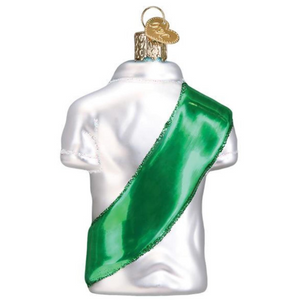 My favorite time of the year is girl scout cookie season!  If you have a girl scout in your home or know one, send her to my door!  

This detailed girl scout uniform would make a great addition to any Old World Christmas ornament collection. 
Comes boxed with tissue for gift giving and safe storage. 
Dimensions: 4.0" x 1.5" x 2.75"