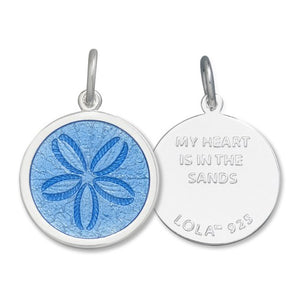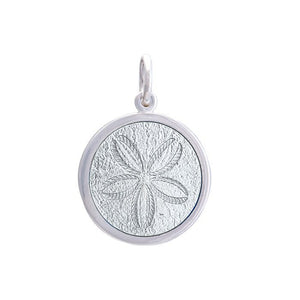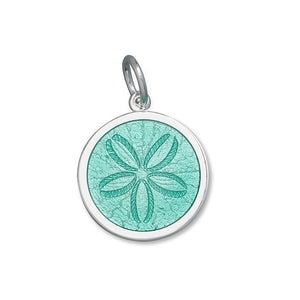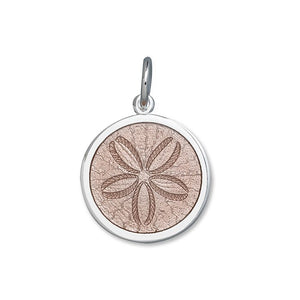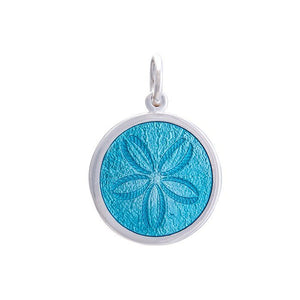 On the back, "My heart is in the sands." One of natures most celebrated creations is the simple sand dollar. It's a reminder of fond memories at the beach with family and friends. So delicate yet strong enough to survive heavy surf and changing tides. Sterling silver with enamel inlay.
Care
Enamel is glass, so everyday dirts, oils and/or fingerprints can be easily wiped off with a polishing cloth or a gentle cotton cloth with soap and water. Store your jewelry in a place where it will not be touching other jewelry to avoid having your pieces scratched or damaged.
Size
Mini is a little over 1/2"
Small is a little over 3/4"
Medium is a little over 1"
Large is a little over 1 1/2"