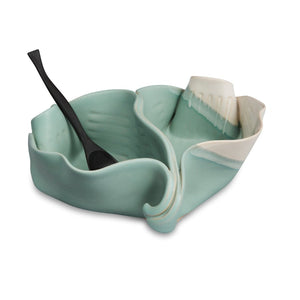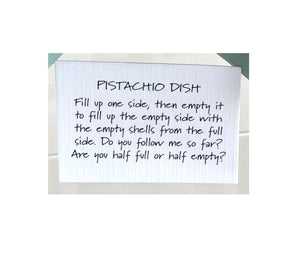 Fill up one side, then empty it to fill up the other side with empty shells from the full side. Do you follow me so far? Are you half-full or half-empty? Comes with a rosewood spoon.
All of our pottery is oven, dishwasher and microwave proof as well as food and drink safe.
Dimensions 9 × 7.5 × 4 in.